This week's review of ad fraud and quality in the digital advertising space.
1. Programmatic becomes standard; buyers seeking safer display platform
A new study from Forrester Research, reported on by MediaPost, notes that "[n]ew ad dollars will shift the focus of advertising toward mobile — mostly for video and social — while programmatic will become the new standard for online media buying." The article adds: "Amazon also might benefit from several changes coming down the pike, as advertisers look for a safer environment to sell their products and services."
2. AppNexus will only buy from ads.txt-listed sellers
The Drum has reported AppNexus "will disable buying from ad networks claiming to sell premium advertising inventory from media owners whose ads.txt files do not identify them as authorized resellers." Both of AppNexus' DSPs will make the switch on January 24, 2018, according to the article.
3. A flaw in programmatic is causing publishers to waste video ad impressions
"Some publishers are wasting up to 20 percent of their programmatic video impressions, even though programmatic video ad spend in the U.S. tripled from $3 billion in 2015 to $9 billion in 2017, according to eMarketer," reported Digiday. "This is largely being driven by video ad networks that win auctions but then, finding nobody they can resell the ad space to, don't complete the purchase. The publisher is left without any revenue for the unused space."
4. Brand spotlight: How Britvic is combatting ad fraud
"Soft-drinks advertiser Britvic is prioritizing rooting out fraudulent traffic from its media buys," reported Digiday. "Ad fraud has emerged as the key issue for Britvic amid the fallout from the industrywide transparency debate, according to CMO Matt Barwell, who said its brands are distancing themselves from metrics easily inflated by bots and fraudulent clicks."
The article added: "Removing fraudulent placements is now a core pillar of all the advertiser's media plans, pushing its spend away from the so-called long tail of cheaper sites toward more premium inventory."
5. Will blockchain solve ad fraud? Forbes op-ed says 'no'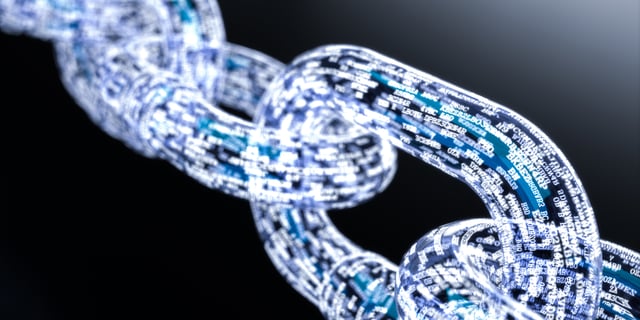 "How can we solve ad fraud?" asked Justin Musterman, CTO of SummitSync, in a Forbes op-ed. "Every article seems to be exclaiming 'blockchain!' in unison. Somehow this term has become the be-all and end-all of solving advertising fraud," he wrote. Then he added: "It's not going to happen."
Why not? Musterman raises concerns about the speed of the technology and more.
Sign up for our blog to stay updated with new stats, trends, and analysis on digital ad fraud.