This week's review of ad fraud and quality in the digital advertising space.
1. Ads.txt adoption causing online ad prices to rise
"Attempts to combat counterfeit, or 'spoofed,' online advertising space are showing signs of success, according to online ad giant Google," reported the Wall Street Journal. The article adds: "The average price of ad space purchased through Google's ad-buying systems has increased over the past three weeks, the company said, which it attributes to its adoption of the 'Ads.txt' industry initiative earlier this month." See the full list of sites with ads.txt implemented here.
2. Is 'Ads.cert' the IAB's next big move for quality and transparency?
"Both the adoption of Ads.txt and commercialization of blockchain solutions have the IAB optimistic about the prospects for Ads.cert, a follow-up to Ads.txt that uses cryptographic security measures to authenticate inventory," reported AdExchanger. The article explains the important distinction between authentication and authorization. "While Ads.txt helps authorize inventory sources, it doesn't solve the authentication problem," the article reads. That's what Ads.cert will hope to achieve.
"There's still a good deal of time and effort before Ads.cert is a viable product, however," noted AdExchanger. "Later this month, Ads.cert will enter its second phase of public comment and review, and next year the group hopefully will begin coding and validating the technology," the article reads, citing Neal Richter, CTO of Rakuten Marketing and co-chair of the IAB's openRTB working group.
3. AppNexus highlights 'fake news' and 'viral content' as ad fraud red flags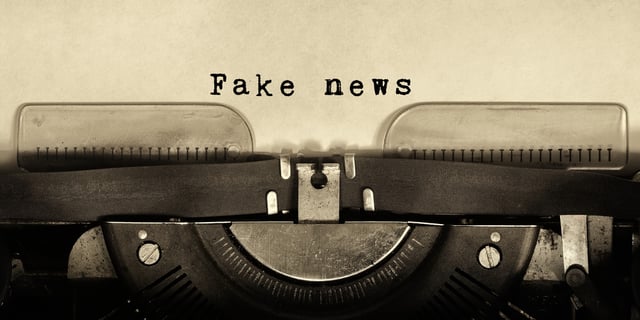 MediaPost has reported that AppNexus has classified "fake news" and "viral content" as vectors for ad fraud in a new report. "The ... conclusion of the report is that so-called 'viral content' — long the Holy Grail sought by most big consumer marketers and their ad agencies in recent years — is now seen as a leading signal and potential vector for fraud," wrote MediaPost.
4. How should media buyers approach whitelists?
In an op-ed in ExchangeWire, Andy Evans, CMO of ExchangeWire, made the case against exclusively using whitelists for buying online ads. "Advertisers may feel more assured buying inventory against a whitelist because they see those websites as brand-safe, viewable, and free from ad fraud; but there are many other ways to achieve the same level of certainty," the article noted. "From the AOP's Ad Quality Charter launched this month, and the IAB's Gold Standard, to the TAG certifications, and the Pixalate Global Seller Trust Index, there is now a wide spectrum of industry standards and accountability programmes, as well as tools and techniques that can be used to fight ad fraud, maintain brand safety, and ensure viewability," the article added.
5. MRC releases digital audience standard
"The Media Rating Council (MRC), which has effectively been the standard bearer for the 'viewability' of digital ads for the past couple of years, on Thursday morning released its first-ever standard for digital audience measurement," reported MediaPost. The article notes that the new standard is built on top of the MRC's existing viewability and Sophisticated Invalid Traffic (SIVT) measurement standards. "Importantly, the standards introduce the concept of 'duration weighting' viewability of digital ads — laying the groundwork for the MRC's broader effort to develop a cross-media measurement standard, which is also under development," MediaPost wore. See all components of the new standard here.
Sign up for our blog to stay updated with new stats, trends, and analysis on digital ad fraud.