This week's review of ad fraud and quality in the digital advertising space.
1. Dmexco 2017: The supply chain revolution has begun
On Thursday, at Dmexco, a panel of digital ad stakeholders discussed the current state of the supply chain — and what can be done to improve it. Pixalate recapped the conversation, which revolved around 10 key supply chain challenges, and how far along we are in combatting each threat.
2. P&G's Marc Pritchard: Industry is 60% there in terms of cleaning up digital
"Nine months into P&G chief brand officer Marc Pritchard's mandate to clean up digital transparency, the company is beginning to see some signs that it's working," wrote Adweek, reporting from Dmexco.

"To be clear, we all must stay diligent to get it done and keep the standards high going forward," Pritchard said, according to Adweek. "These are frankly commonsense steps, long overdue and necessary for a clean and productive media-supply chain."
3. IAB's OpenRTB 3.0 opens for public comment
The IAB Tech Lab this week announced that its OpenRTB 3.0 protocol is now open for public comment. Per the IAB, the update is "a major overhaul to the real-time bidding framework that will heighten trust in the security of the automated advertising supply chain by giving buyers more transparency during the bid process."
4. Over 50% of display is now traded via programmatic in Europe
According to MediaPost, citing research from IHS Markit on behalf of IAB Europe, over 50% of display ads in Europe are now traded via programmatic. "The study estimates that Europe's programmatic display ad marketplace has expanded 42.7% to $9.7 billion in 2016," wrote MediaPost. "Programmatic mobile ad trading also rose sharply, expanding 65% in 2016."
5. eMarketer lowers TV ad spend estimates as cord-cutting rises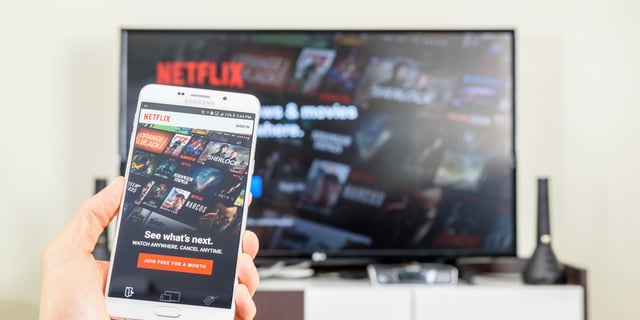 "eMarketer has reduced its estimate for US TV ad spending due to faster-than-expected growth in cord-cutting," wrote the research company in a blog post announcing the revised estimates. "This year, there will be 22.2 million cord-cutters ages 18 and older, a figure up 33.2% over 2016. The overall tally is much higher than the 15.4 million eMarketer previously predicted," eMarketer wrote.
Sign up for our blog to stay updated with new stats, trends, and analysis on digital ad fraud.