Mobile DSP Pocketmath recently partnered with Pixalate to leverage our Data Intelligence solutions to reduce fraudulent traffic from entering their supply chain. Utilizing Pixalate's IP and Mobile Device ID black lists, Pocketmath aims to provide clean traffic to their network of direct advertisers.
The early results are in, and they are remarkable. In the first 90 days of this partnership…
Pocketmath blocked close to 3 BILLION QUESTIONABLE IMPRESSIONS pre-bid.
More than

8 MILLION DEVICE IDs

were blocked as fraudulent.
More than 13 MILLION UNIQUE IP ADDRESSES were also blocked as fraudulent.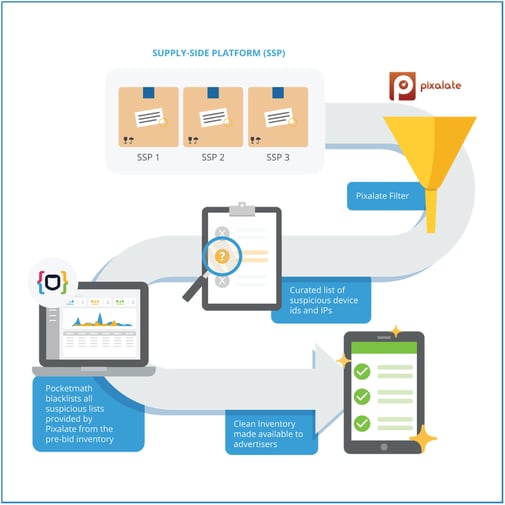 Moreover, Pixalate's data intelligence feeds enabled Pocketmath to identify potential fraud inventory levels for their exchange partners.
Read more about this new partnership at Pocketmath's blog.
Pixalate congratulates Pocketmath on their diligence and commitment to protecting their clients and partners from the threats posed by ad fraud.