This week's review of ad fraud and quality in the digital advertising space.
1: Report: Mobile App Programmatic Advertising in the Age of COVID-19
Pixalate this week released its latest report, Programmatic Ad Spend in the Age of COVID-19: Mobile App Advertising, an analysis of how U.S. programmatic advertisers reallocated investments in March 2020 in response to the crisis.
Key Findings: Programmatic mobile in-app ad spend drops 14% in March 2020
Mobile ad spend:

Mobile in-app ad spend decreased 14% in March
Sports apps take a hit:

Major sports apps, including ESPN Live Sports and the NBA's official app, saw a 95%+ hit to programmatic ad spend in March
'Parenting' apps take off: Apps in the 'Parenting' category on Android saw a 122% rise in programmatic ad spend
'Food & Drink' apps rise:

Apps in the 'Food & Drink' category on iOS saw a 97% increase in programmatic ad spend
2. Pixalate study: Mobile in-app ad spend falls 14% during crisis

Reporting on Pixalate's Programmatic Ad Spend in the Age of COVID-19: Mobile App Advertising report, Mobile Marketer highlights the overall decrease in mobile programmatic app ad spend. "Mobile in-app ad spend fell 14% in March as the COVID-19 pandemic dampened demand for ad inventory," wrote Mobile Marketer. "The 16% decline for Android devices was bigger than the 13% drop for iOS devices between the first and last weeks of March."
3. Digital video ad market set to decline 5.2% in H2 2020
"Digital video advertising, which grew 35.5% last year, is projected to expand only marginally this year, due mainly to a second-half crash in demand from U.S. advertisers," reported MediaPost. "That's the finding of revised estimates from eMarketer, which projects digital video ad spending will decline 5.2% during the second half of 2020."
4. Bad actors manipulate major platforms with 'fraudulent COVID-19 ads'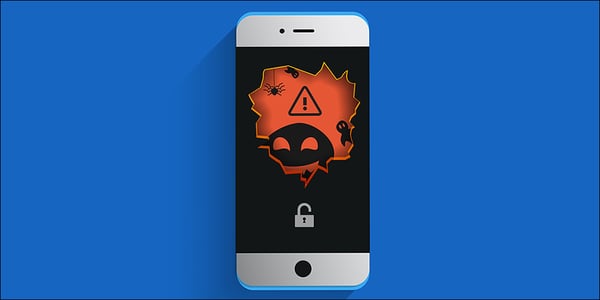 Investigating apparently fraudulent COVID-19 mask ads, Ad Age writes of a "sprawling network of sites that show how hard it is for platforms to police the web." The article notes that the apparent scam is "testing all the biggest companies on the internet," including Facebook, Google, and Amazon.
5. COVID-19 crisis is opening the door to all types of fraud

"Scammers are targeting websites and mobile apps designed to track the spread of covid-19 and using them to implant malware to steal financial and personal data," reported the Washington Post. "Thieves are even posing as national and global health authorities, including the Centers for Disease Control and Prevention and the World Health Organization, to conduct phishing campaigns. They send emails designed to trick recipients eager for reliable health information into downloading malicious code."