This week's review of ad fraud and quality in the digital advertising space.
1: Pixalate unearths another Connected TV/OTT ad fraud scheme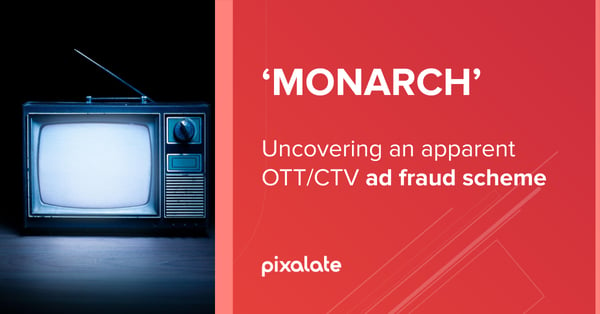 Pixalate has unmasked "Monarch," an apparent Connected TV/OTT ad fraud scheme stealing from premium brands and political ad budgets. The discovery comes weeks after Pixalate's research into "DiCaprio," a different ad fraud scheme that also targeted Roku advertisers.
Learn more about "Monarch" in our blog.
2. Industry coverage of 'Monarch'
Industry outlets have more coverage on "Monarch," the OTT/CTV ad fraud scheme recently unearthed by Pixalate researchers.
Adweek has the scoop, writing: "Roku has yet again found itself at the center of an ad fraud scheme that likely cost premium brands and political advertisers upwards of seven figures."
MediaPost writes that the "large-scale ad scam spotlights [the] vulnerability of OTT/CTV."
The Motley Fool makes note of the impacted brands, writing: "Chipotle Mexican Grill, Procter & Gamble, and Uber Technologies were all victims of an advertising fraud scheme that was perpetrated through apps associated with the Roku platform."
3. 'Tekya' malware targets Android utility apps & children's games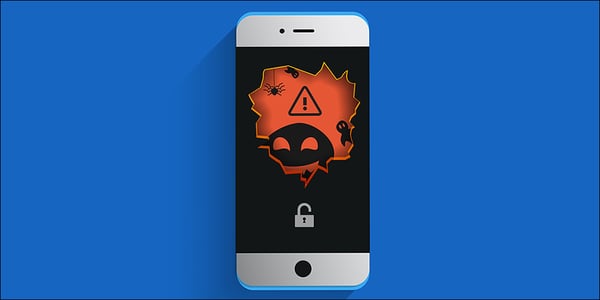 "A new malware family has been discovered operating in 56 Google Play applications, which have collectively been downloaded nearly one million times around the world," reported Dark Reading. "Dubbed 'Tekya,' the malware aims to commit mobile ad fraud by imitating user actions to click advertisements."
Nearly half (24) of the apps were designed for children, and the rest were utility apps, per Dark Reading.
4. COVID-19 impact: OTT/CTV viewership grows

"Ad-serving platform SpotX reports that traffic and ad calls are up across the board, particularly with [online video] and OTT/CTV," reported MediaPost. "CTV viewership 'is up every single hour of the day — with average viewership during March 12-18 up about 13% versus the previous week,'" per MediaPost, citing SpotX research.
5. Safari now blocks third-party cookies by default

Engadget has reported that Apple's Safari "now blocks all third-party cookies by default" across iOS, iPadOS and macOS. "It's the first mainstream browser to do so," reported Engadget.