This week's review of ad fraud and quality in the digital advertising space.
1: SSAI in 2020: How MRC accreditation helps combat IVT in OTT/CTV advertising (Webinar)
In 2020, Pixalate earned accreditation from the Media Rating Council (MRC) for multiple metrics across over-the-top (OTT)/Connected TV (CTV) environments, including server-side-ad-insertion (SSAI) measurement metrics.
To educate the marketplace on how these breakthrough accreditations will directly impact OTT/CTV advertising, we are hosting a short webinar on Thursday, May 7, 2020 at 1PM EST.
2. Pixalate earns MRC accreditation for multiple Connected TV/OTT, SSAI measurement metrics
Pixalate this week announced that it has earned accreditations for multiple metrics from the MRC across over-the-top (OTT)/Connected TV (CTV) environments, including server-side-ad-insertion (SSAI) measurement metrics.
Pixalate considers server-side-ad-insertion to be one of the largest risk factors to OTT/CTV advertising, threatening millions in ad spend each year. Pixalate's accreditation for SSAI measurement metrics spans desktop, mobile web, mobile app, and OTT/CTV environments.
3. How the OTT/CTV programmatic ad market has reacted to the pandemic
MediaPost reports on data showing how the OTT/CTV market has performed during the pandemic, including a review of Pixalate's recent COVID-19: OTT/CTV programmatic ad trends report.
"The overall finding: Programmatic ad transactions declined by 14% over the course of the month," wrote MediaPost. The article added: "Also, likely reflecting advertisers' desire to appear in content in demand for keeping the kids busy, ad transactions on 'educational' apps on Roku increased 2,946%, or by 30 times."
4. How to withstand fraud in CTV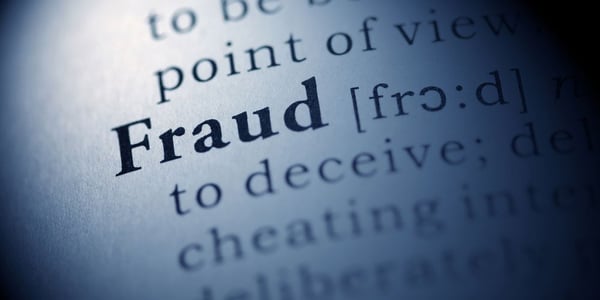 This op-ed, posted on Marketing Dive, notes that "With the rise of OTT and CTV advertising, it's crucial to build reliable partnerships, raise awareness of fraud and take steps to prevent it." The article encourages advertisers to protect brand safety by buying quality traffic, measuring the right signals, working with accredited anti-fraud systems, and more.
5. Despite 'skyrocketing demand,' Google struggles to monetize

"Google is balancing two somewhat contradictory trends," wrote AdExchanger. "Ad revenue is going down, while consumer demand for Google services is skyrocketing." The article added: "Search advertising is taking a hit, for instance, despite a significant rise in actual searches. At the peak for COVID-19 updates in March, searches for news and information spiked more than six times the peak of user activity during the Super Bowl, [Google CEO Sundar] Pichai said."