This week's review of ad fraud and quality in the digital advertising space.
1: Webinar recap — SSAI in OTT/CTV 2020: How MRC accreditation helps combat IVT
Our recent webinar, SSAI in 2020: How MRC Accreditation Helps Combat IVT in OTT/CTV Advertising, outlined what the digital ad industry needs to know about server-side ad insertion (SSAI) in 2020.
This post serves as an executive summary of the webinar, which was presented by Chris Schwarz, Pixalate's Product Manager and subject matter expert on industry guidance.
You can watch the webinar recording here.
2. Programmatic is still fraught with challenges — including ad fraud
"The whole industry has been turned upside down by revelations about digital brand safety, ad transparency and ad fraud," wrote Maarten Albarda in a MediaPost op-ed. "And still, nothing has changed."
Speaking of the 50% of every ad dollar that actually reaches publishers — per a new ISBA study — Albarda wrote that it "sadly may not reach the actual publishers" in reference to threat of ad fraud, citing Pixalate's recent 'Monarch' discovery as an example.
3. Publishers see surge in COVID-19 scam ads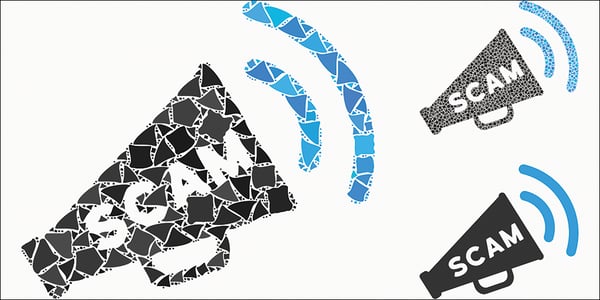 "The market dynamics of low ad prices and less buying by top advertisers has opened the door to a surge in coronavirus scam ads in programmatic marketplaces," reported Digiday. "Scam ads — ads with creative or domains that deliver false or misleading claims about products with the intention of extracting payment — have jumped to represent 20% of fraudulent activity in April, according to The Media Trust."
4. Reporter creates own plagiarized 'news' site to show how ad fraud can happen
CNBC's Megan Graham dove into plagiarized "news" sites that are flooded with ads to rip off publishers. "[I]t's easy to make money from legitimate advertisers just by setting up a web page," Graham wrote. "That means there's significant incentive to create sites with not just with low-quality clickbait or A.I.-generated nonsense, but sites filled with outright plagiarized content."
She tested the theory herself and found that "it was shockingly easy."
5. eMarketer: Roku top CTV platform, Amazon Fire TV in second

"Roku was the top connected TV (CTV) platform in the US last year with 84.7 million users, according to our forecast," reported eMarketer. "We estimate that Roku users will make up 32.9% of US internet users and 46.9% of CTV users in 2020."