This week's review of ad fraud and quality in the digital advertising space.
1. Ad fraud-laden apps downloaded 100+ million times
"Two related ad fraud malware programs, recently discovered in 34 trojanized Android applications, have already been downloaded roughly 102 million times from the Google Play store, researchers reported," reported SC Magazine. "The malware has been found in a wide variety of otherwise normal-looking and operable apps, including maps, QR code readers, dictionaries, fitness trackers, route finders, text editors, Muslim-centric apps and more," the article added.
2. 85 Photo & Gaming Android apps with 8M+ combined downloads hit by ad fraud

"These adware-laden apps posed as 85 photography or gaming applications on Google Play, where they have netted more than eight million in combined downloads," reported Trend Micro. "It isn't your run-of-the-mill adware family: Apart from displaying advertisements that are difficult to close, it employs unique techniques to evade detection through user behavior and time-based triggers."
3. Op-ed: Combatting ad fraud requires smart people in addition to smart tech
"Unfortunately, fraud has become such a pervasive problem that many marketers just chalk it up to the cost of doing business," read an op-ed in MarTech Series. "They even plan for it in their budgets, opting to take the lower-cost buy, knowing that nearly 20% of it could be wasted on fraud."
"[F]ighting ad fraud is not just a battle of technologies, it's a battle of wits between humans," the article noted.
4. How the CCPA fits into targeted-TV's future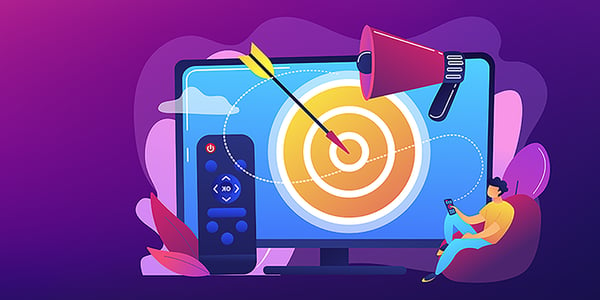 "The California Consumer Protection Act (CCPA) could disrupt audience-based TV advertising before it really has a chance to take off," wrote AdExchanger. "The law, which goes into effect on Jan. 1, 2020 – less than 140 days from now – is chock full of language and requirements that TV broadcasters and their data partners need to pay attention to." AdExchanger dives into the possible ramifications.
5. A look at the IBM-Unilever blockchain pilot
"A year-long pilot that uses blockchain to improve online advertising efficiency has yielded promising initial results, according to IBM CMO Michelle Peluso," reported VentureBeat. "The project has already reduced pennies on the dollar of waste in the area of ad reconciliation and brought greater transparency to the complex gauntlet of intermediaries brand advertisers have to deal with," the article added, citing Peluso.