This week's review of ad fraud and quality in the digital advertising space.
1. Amazon, DSPs see 'utopia' in OTT/CTV, but will fraudsters crash the party?
Amazon published a blog post "that envisioned a CTV utopia," and the post has "DSPs feeling bullish," wrote Adweek.
However, "CTV appeals to criminal enterprises for its lack of transparency, including relatively low adoption of security measures like ads.txt and app-ads.txt," wrote Adweek. "Meanwhile, CTV remains vulnerable to manipulation because of the widespread use of server-side ad insertion, or SSAI, which Pixalate called the 'biggest vulnerability in the OTT/CTV industry.'"
2. TAG and the fight against ad fraud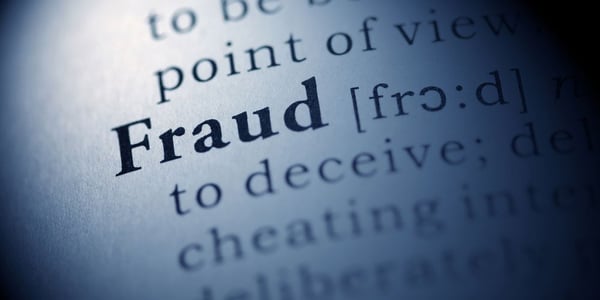 Rachel Nyswander Thomas, chief operating officer at TAG, spoke at Adweek's NexTech conference on July 25 about TAG's fight against ad fraud — and Adweek has a recap of the panel.
One topic broached: OTT/CTV. "Digital advertising in advanced TV, which includes connected TV (CTV) and over-the-top (OTT), is relatively new—and so is the fraud within," the article reads.
3. Inside a mobile ad fraud 'phone farm'

"Ordinary Americans are using armies of phones to generate cash to buy food, diapers, and beer through ad fraud," reported VICE.
"Hobbyists and those looking to make a bit of money across the U.S. have been ... buying dozens or hundreds of phones to generate revenue" through incentivized ad-watching, VICE noted.
"The phone farmers Motherboard talked to aren't responsible for many of those ad requests, but they still take advantage of this ecosystem," wrote VICE. "Rather than actually watch ads, these phone farmers use as many as a hundred phones and sometimes automate the process to make it seem like someone is watching the ads in order to generate income."
4. New bill could ban autoplay videos
"Snapstreaks, YouTube autoplay, and endless scrolling are all coming under fire from a new bill, which is sponsored by Sen. Josh Hawley (R-MO), targeting the tech industry's 'addictive' design," reported The Verge. "Hawley's Social Media Addiction Reduction Technology Act, or the SMART Act, would ban these features that work to keep users on platforms longer, along with others, like Snapstreaks, that incentivize the continued use of these products," the article added.
5. eMarketer: Mobile makes up two-thirds of US programmatic display ad spending
In this video, "eMarketer forecasting director Shelleen Shum explores [eMarketer's] adjusted numbers for mobile's share within programmatic and the influence of social networks and private marketplaces in the US." Per eMarketer, programmatic accounts for about 87% of mobile display ad spending.