This week's review of ad fraud and quality in the digital advertising space.
1. Pixalate releases Q2 2019 ad fraud report
Pixalate has released the Q2 2019 Ad Fraud Report, a comprehensive analysis of programmatic traffic quality and the state of invalid traffic (IVT) across desktop, mobile web, and mobile in-app advertising.
Global

mobile in-app IVT rates were 25%

in Q2 2019, surpassing the 25% barrier for the first time
OTT/CTV IVT rates were 22% during the H1 2019
The U.S. had a

19% IVT rate

across all forms of programmatic advertising
2. DMEXCO '19 panel: Shining A Light On The Mobile Programmatic Supply Chain

Join our expert panel at DMEXCO 2019 for in-depth analysis on the state of the mobile programmatic supply chain, featuring Pixalate, Criteo, MoPub, and Verizon Media.
Mobile in-app

quality: How do you vet supply partners?
Tips for improving

transparency

and rooting out

ad fraud
How to

increase trust

in across the mobile ecosystem
How to

safely navigate

the waters
Attend our panel on Wednesday, Sept. 11 at 2pm CEST in Hall 6.1, Booth E-058.
3. In-app advertising is more popular than ever despite 'risky reputation'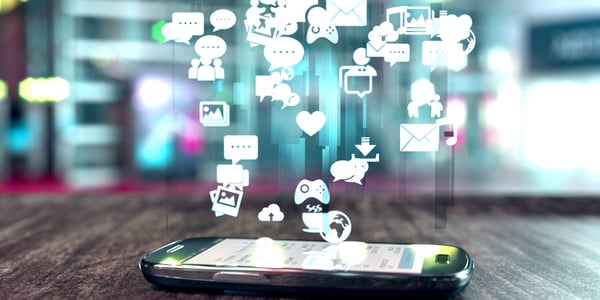 "Although digital advertising continues to snap up billions of ad dollars annually, brand-safety snafus, data-driven scandals and the constant threat of ad fraud are leading players in the programmatic space to be more choosy about where they spend their media money," wrote Adweek, reporting on a new PubMatic survey.
"The app market has certainly earned its risky reputation. A 2018 report from fraud-intelligence company Pixalate found app-based inventory had the highest concentration of invalid traffic," the article added.
4. Google Chrome proposes 'trust token' to combat ad fraud
"Google's Chrome team on Thursday proposed a 'privacy sandbox' that's designed to give us the best of both worlds: ads that publishers can target toward our interests but that don't infringe our privacy," reported CNET. One item in the proposal is a "trust token" meant to help combat ad fraud.

"[The proposal includes] a

trust token

that advertisers and publishers can use to reduce ad fraud by grouping web users into two segments -- trusted and untrusted," CNET added.

5. Does 'brand safety' require marketers to avoid the real world?
In this podcast, eMarketer asks: "Does brand safety mean avoiding the real world?"
"eMarketer principal analyst Nicole Perrin walks us through what could happen to the advertising world as blacklists become more sophisticated and extensive," the podcast description reads. "She discusses the types of content consumers think advertisers should avoid the most and the likelihood of those consumers reducing their spending on a brand that appears next to controversial content."