This week's review of ad fraud and quality in the digital advertising space.
1. The mobile app ad landscape looks entirely different compared to 1 year ago
Pixalate's Q2 2018 ad fraud benchmarks reveal that about 23% of mobile in-app advertising is invalid. The ever-changing world of ad fraud – and the complexity of staying on top of the challenge — is reflected in our Seller Trust Indexes.
Case in point: Nearly 65% of the top 30 mobile in-app programmatic ad sellers are different compared to one year ago.
2. What you need to know about the MRC's Mobile In-App SIVT Guidelines
Pixalate breaks down the MRC's interim guidance for mobile in-app SIVT. SIVT within in-app environments has many varied characteristics — both in structure and detection solutions — compared to web traffic (desktop and mobile web). It is important that entities operating in the mobile in-app digital advertising ecosystem take these differences into consideration when establishing their internal control framework and their SIVT detection/filtration processes.
3. Third-party cookies down 22% on European news sites since GDPR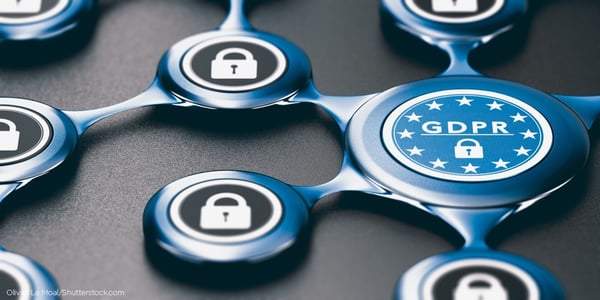 "Since the GDPR became enforceable, the number of third-party cookies found on news websites in Europe declined by 22%, according to a study by Reuters Institute," reported eMarketer. "[Reuters researchers] found that the number of third-party cookies used per webpage declined from about 80 in April to about 60 in July."
4. Mobile apps lagging behind in GDPR compliance
"Some apps don't seem to be taking GDPR seriously – or maybe just don't realize how much they're leaving themselves exposed," wrote AdExchanger. "Each of the top 50 free iOS and Android apps in the App Store and Google Play contains multiple SDKs that appear to do some form of tracking and/or data collection, according to a July study from Evidon parent company Crownpeak," the article noted. "[T]he same study found that of 100 apps tested, 79 didn't give users any type of consent notice or user-level controls over their preferences."
5. What is 'bid shading'?

Digiday explains "bid shading," a new term in programmatic that has developed as a result of the shift to first-price auctions (from second-price). "Bid sha[d]ing has cropped up as a compromise between the two," wrote Digiday. "So the buyer will pay something in between what the second-price and the first-price value would have been, based on a calculation made by the ad tech partner."
Sign up for our blog to stay updated with new stats, trends, and analysis of digital ad fraud.