This week's review of ad fraud and quality in the digital advertising space.
Attending Mobile World Congress 2019? Meet with Pixalate to discuss the latest trends in mobile advertising.
1. Podcast: Dealing with digital ad fraud in 2019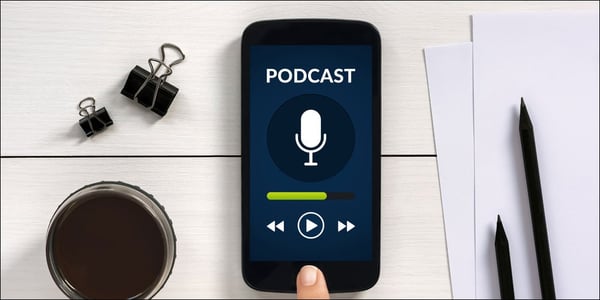 This eMarketer podcast features Nicole Perrin, author of eMarketer's recently released Digital Ad Fraud 2019 report, as she explains some of the key takeaways from the comprehensive report. "I think the top two areas [of risky inventory] have got to be mobile app and OTT," said Perrin.
2. Competition between programmatic video ad sellers heats up
Pixalate recently released the Q3 2018 Seller Trust Indexes, and we examined historical data from the Video Seller Trust Index (VSTI) to identify some industry-wide trends.
Per the VSTI, competition among programmatic video ad sellers has increased, and as a result, there is now less risk in "choosing the wrong partner" for programmatic video. Learn more.
3. MediaPost: Vigilance most important solution to ad fraud
"The good news is that the Interactive Advertising Bureau's ads.txt initiative has seen a remarkably fast compliance among the world's top website publishers doing business with big advertisers and ad agencies. The bad news is that nothing's perfect," wrote MediaPost, in reference to a report that ad fraudsters targeted ads.txt.
"We work hard to protect our clients from such schemes through our pre-bid technology and tools we provide for supply rating and data intelligence," Amin Bandeali, CTO of Pixalate, said to MediaPost. "At the end of the day, fraudsters will always seek to game the system because they are so highly incentivized. Scammers are constantly inventing, and it's up to each stakeholder to carefully vet and monitor their sources and partners."
4. Digital ad revenue rose 22% year-over-year in Q3 2018, and OTT was a big factor
According to a new report from the Interactive Advertising Bureau (IAB), "digital ad revenue was $26.2 billion in the third quarter of 2018 -- up a whopping 22% compared to the same quarter a year prior," wrote MediaPost.
"Last year saw significant growth in the OTT marketplace and in the direct-to-consumer brand ecosystem — contributing factors in digital's successful Q3," Sue Hogan, SVP or Research and Measurement at the IAB, said in a statement.
5. Just 17% of consumers think personalized ads are ethical
"A massive majority of consumers believe that using their data to personalize ads is unethical," wrote Forbes, citing an RSA survey of over 6,000 European and American adults. The author asked why people continue to use services that use their data for personalization if they are so strongly against it, before noting: "From a European perspective, the answer might be that they actually lack choice."