This week's review of ad fraud and quality in the digital advertising space.
1. What the GDPR means for programmatic advertising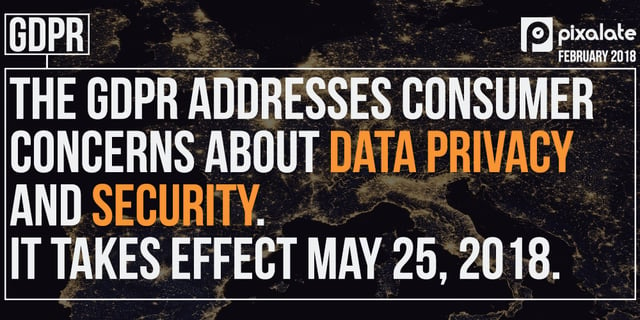 The General Data Protection Regulation (GDPR) — a pending EU regulation set to take effect May 25, 2018 — is primed to change the way in which programmatic marketers connect with EU consumers. Pixalate's in-depth blog post examines some of the key takeaways programmatic marketers need to know with the GDPR on the horizon.
2. One of Facebook's solutions to ad fraud: Snail mail
Per Reuters, "Facebook Inc will start using postcards sent by U.S. mail later this year to verify the identities and location of people who want to purchase U.S. election-related advertising on its site, a senior company executive said on Saturday." The article added: "The process of using postcards containing a specific code will be required for advertising that mentions a specific candidate running for a federal office."
3. Brand safety concerns drive more mobile marketers to private marketplaces
According to The Drum, citing recent Q4 2017 research from PubMatic, "mobile PMP inventory prices were at a 155% premium, compared to those paid for the average mobile impression available on an open exchange throughout 2017." The article asserts that mobile marketers are embracing private marketplaces as brand safety concerns linger.
4. Malware and adware purveyors are using legitimate certificates to evade detection
"Security researchers have found that hackers are using code-signing certificates more to make it easier to bypass security appliances and infect their victims," wrote ZDNet. The article added: "...hackers and malicious actors are obtaining legitimate certificates from issuing authorities in order to sign malicious code."
5. European publishers weigh in on ad fraud
A Digiday article rounds up European publishers' latest thoughts on the programmatic ecosystem, including an update on what they think of ad fraud. "I want to understand more about what we know is fraud and what we don't know is fraud," Digiday cites one publisher are saying. Another added: "I'm still trying to figure out why ad fraud is a publisher problem."
Sign up for our blog to stay updated with new stats, trends, and analysis on digital ad fraud.