This week's review of ad fraud and quality in the digital advertising space.
1. 5% of Android mobile programmatic ads went to delisted apps in Q3 2019
Pixalate's 2019 Mobile Advertising Supply Chain Safety Report reveals that roughly 5% of programmatic mobile in-app advertisements to Android devices were served to delisted apps in Q3 2019, a new Pixalate blog details.
Roughly 881,000 apps were delisted from the Google Play Store from Q1-Q3 2019 — and these apps, combined, had over 18 billion global downloads, per Google's data.
2. A Chinese company is 'secretly' behind 24 popular apps with dangerous permissions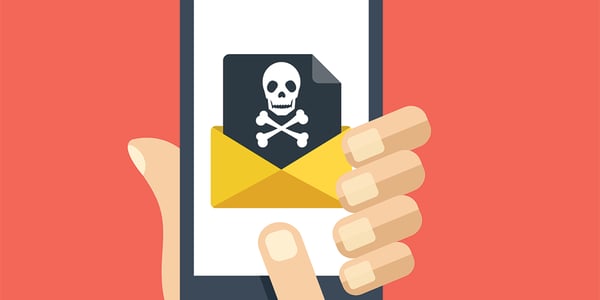 "Hidden within the all too frequent reports of malware-laced apps and adware lurking on Google's Play Store, there is an ominous theme—networks of Chinese developers sharing code, resources and know-how," wrote Forbes. Citing research from VPNpro, Forbes wrote: "[A] large, government-linked Chinese company is 'secretly behind 24 popular apps seeking dangerous permissions.'"
To learn more about app safety and the popularity of foreign-registered apps, including requests for dangerous permissions, read Pixalate's 2019 Mobile App Safety Report.
3. MRC ad fraud updates: New proposals for In-App, OTT
"In an effort to 'modernize' the ad industry's guidelines for accounting for and dealing with new forms of digital advertising fraud commonly known as "invalid traffic," the Media Rating Council (MRC) this [week] released a draft of a new version of guidelines it originally set in October 2015," reported MediaPost.
"The draft proposes updates covering new threats involving in-app, OTT and other rapidly emerging digital ad environments, as well as a 'decision rate' calculation for evaluating the coverage of digital ad fraud detection services," the article adds. Learn more.
4. The 'secretive market for your web browsing data'
"An antivirus program used by hundreds of millions of people around the world is selling highly sensitive web browsing data to many of the world's biggest companies, a joint investigation by Motherboard and PCMag has found," reported Vice. The data-collecting and sharing business, Jumpshot, was a subsidiary of Avast.
(Since the article was released, Avast has stopped Jumpshot's operations.)
5. The state of the (digital advertising) union
"I have probably written more about the challenges of digital ad fraud than any other topic in the little over six years I have been writing for MediaPost," wrote contributor Maarten Albarda, founder of Flock Associates. "And the sad thing is that in those six years, we have not had a great amount of positive news to report."
"We are still seeing digital ad fraud at an industrial scale," the op-ed added.