This week's review of ad fraud and quality in the digital advertising space.
1. Media agencies want their own ad tech stacks
An article in The Drum explores "why media agencies want to build their own tech stacks." The article cites an ExchangeWire Research and IPONWEB survey and notes: "Nearly half (49%) of all agencies use their own proprietary adtech, with the majority of those who do so claiming it proves advantageous by helping them foster better relationships with brands and media owners alike, with superior measurement and the ability to ring-fence data as a benefit."
2. The 'NYT' has gone mostly in-house with an ad-buying team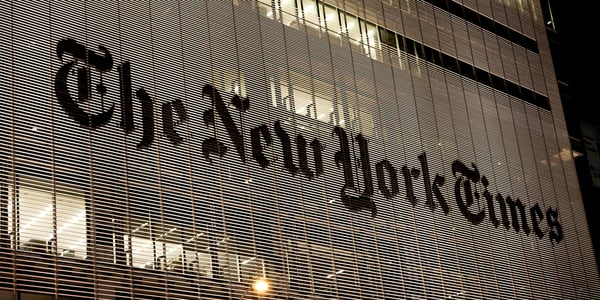 According to Digiday, the New York Times has a 20-person ad-buying team in-house and has "scaled back its use of agencies from more than 10." Digiday added that the NYT has "almost doubled the amount of media it manages and now buys nearly 90 percent of its media itself."
"Like other marketers taking their media in-house, The Times wanted to gain control over an increasingly cloudy process of digital media buying, which has been plagued by murky analytics; ads showing up next to offensive or unsuitable content; and fraud," wrote Digiday.
3. Justice Department appeals AT&T-Time Warner Merger
As reported by the Wall Street Journal, "The Justice Department is trying to undo AT&T Inc.'s purchase of Time Warner Inc., appealing the ruling that last month struck down one of the era's highest-profile antitrust challenges." Time Warner's CEO Jeff Bewkes had previously said the deal was largely about advertising (via Reuters).
4. Androids with malware pre-installed hit developing markets
The Wall Street Journal wrote about recent research from Upstream Systems which found that some cheap Android devices were being sold in developing markets with malware baked into the device. "For millions of people buying inexpensive smartphones in developing countries where privacy protections are usually low, the convenience of on-the-go internet access could come with a hidden cost: preloaded apps that harvest users' data without their knowledge," wrote the WSJ.
5. Smart TVs are tracking more than consumers might realize

"The growing concern over online data and user privacy has been focused on tech giants like Facebook and devices like smartphones," wrote the New York Times. "But people's data is also increasingly being vacuumed right out of their living rooms via their televisions, sometimes without their knowledge." The article noted: "In recent years, data companies have harnessed new technology to immediately identify what people are watching on internet-connected TVs, then using that information to send targeted advertisements to other devices in their homes."
Sign up for our blog to stay updated with new stats, trends, and analysis of digital ad fraud.