This week's review of ad fraud and quality in the digital advertising space.
1. Trending iPhone and Android phone apps in advertising (Q1 2019)
Pixalate has published the top trending apps in programmatic advertising for both iPhones and Android phones across display and video from Q1 2019. On Android devices, gaming apps accounted for 90% of the top 10 trending apps in video advertising. On iPhones, a fitness app rose to the top 10 for display advertising as people sought to stay in shape to keep their resolutions.
See the top trending iPhone apps here and Android apps here.
2. Cannes recap: Marketers 'fret over dark content'
The Wall Street Journal has reported that a dominant theme at Cannes 2019 has been "dark content." The WSJ wrote: "Attendees at the marketing industry's biggest gathering [are] worried about brand safety and data privacy."
3. AdExchanger asks: Is Uber's ad fraud lawsuit futile or game-changing?
"Uber is suing five ad networks for squandering tens of millions of dollars on low-quality or fraudulent ads – and it's naming names," reported AdExchanger. "[T]his appears to be the first high-profile example of a brand suing its ad tech partners over ad fraud," AdExchanger noted. "Perhaps others will follow suit with suits of their own now that the seal is broken."
4. Targeted TV advertising is 'taking off'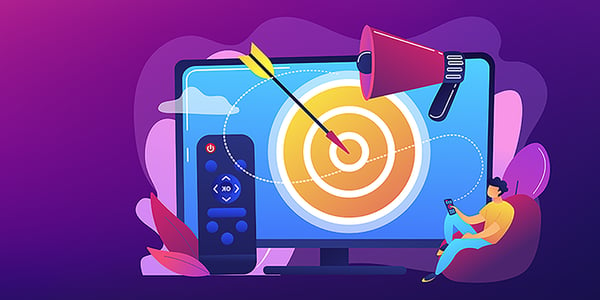 The Wall Street Journal reports that targeted TV advertising is "taking off." The WSJ wrote: "Streaming platforms allow companies to tailor their marketing to a bigger audience and with more precision than ever. That's causing advertisers to rethink their budgets—and their strategies."
5. eMarketer explains Mary Meeker's '2019 internet trends report'
Five eMarketer analysts highlight the key takeaways from Mary Meeker's recently released 2019 Internet Trends Report.' A major trend? The fragmentation of media consumption in the U.S.
"Meeker highlights the increasing use of second screens (slide 38), which underscores how people's fragmented media consumption is disrupting the way marketers approach TV advertising," wrote eMarketer analyst Ross Benes. "As TV marketers struggle to determine the best way to do branding, more will turn to cross-device targeting."