This week's review of ad fraud and quality in the digital advertising space.
1. Pixalate's self-service portal provides transparency and support
At Pixalate, we pride ourselves on first-class customer support that provides detailed fraud insights, analysis, and answers to media quality questions. As part of our work in helping clients prevent cross-channel ad fraud, we are releasing a self-service portal to give clients 24/7 access to this information.
The Customer Portal works in tandem with our detailed dashboards and our dedicated customer success staff; the three services form the most complete fraud monitoring, prevention, and analysis in the marketplace. Learn more.
2. Android gaming apps account for over 50% of top 10 most popular for advertisers
Pixalate highlights the top 10 trending Android phone apps in the United States, based on display and video programmatic advertising volume, in Q4 2018. Games accounted for over half of the top 10 apps in both display and video advertising.
See more of the trending Android phone apps.
3. The challenges of measurement in OTT
In this piece, eMarketer examines the Connected TV/OTT measurement landscape and asks: "Why are OTT video ads difficult to track and measure?"
"Because each OTT media channel has its own set of metrics—and users consume OTT content across multiple devices and platforms—piecing together an OTT campaign requires digital savvy and patience," wrote eMarketer. "This differs from TV, where advertisers use Nielsen ratings across large upfront inventory purchases."
4. IAB releases app-ads.txt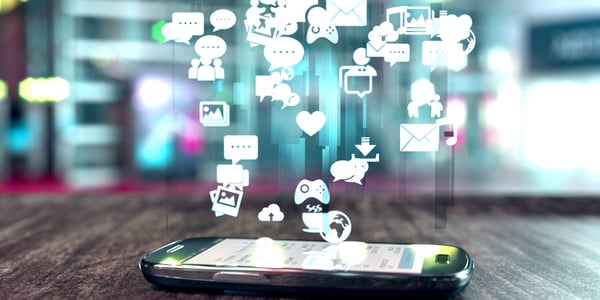 The IAB Tech Lab has released the final version of app-ads.txt, which will work across mobile apps and OTT video apps. Digiday breaks down what app-ads.txt is, how it's different from ads.txt, and how it's similar.
"[App-ads.txt is] the version of ads.txt for mobile in-app and OTT advertising," wrote Digiday. "Mobile and OTT app publishers can list the ad tech vendors that are authorized to sell or resell their ad inventory, and programmatic ad buyers can check these lists to make sure that a company claiming to offer an app's inventory is actually able to sell the app's inventory."
5. Android adware found in 200 apps on Google Play Store
TechCrunch this week reported on a mobile in-app ad fraud scheme that impacted over 200 Android apps that had been downloaded more than 150 million times. According to TechCrunch, the malware, called SimBad, masqueraded as an ad serving platform and infected over 200 apps, "likely unbeknownst to the app developer."